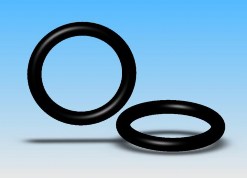 GENERAL PURPOSE HIGH TEMPERATURE BLACK PERFLUOROELASTOMER
Z1028 is our most popular general purpose FFKM compound due to its relative low cost and broad range of chemical and temperature resistance. Used as a cost effective alternative to 6375, 4079 and 7075 in countless applications across various industries like Petro-Chem, Paint and Ink applications where resistance to harsh solvents is required. Available in o-rings and custom shapes. Our experienced application engineers welcome the opportunity to assist you in selecting the compound that provides the best value for your application.
FEATURES AND BENEFITS

Cost effective
Nearly universal chemical compatibility
Low compression set


APPLICATION EXAMPLES

Chemical sprayers, injectors and reactors
Connectors, Controls & Filters
Petro-Chem equipment, Sour gas
Ink handling & spraying equipment
Inorganic & Organic Acids & Alkine
Ketones, Esters, Ethers, Aldehydes
Solvents

Acetone, Heptane
Glycol ethers, Naphtha
Toluene, Turpentine
White spirit, Xylene
Methyl ethyl ketone (MEK)
Dimethylformamide (DMF)

TYPICAL PHYSICAL PROPERTIES

Good dynamic properties - Long service life
Compatible with steam < 500° F
Compatible with amines < 100° F
Lab Instrumentation
Liquid chromatography equipment
Mechanical seals
Painting equipment
Pumps & Valves
Aerospace Fuels, Skydrol & Oils
Semiconductor Applications

Dry etch
Strip
LPCVD
Litho/Track
ECP
Exhaust valves
PROPERTIES

ASTM

TYPICAL VALUE

Color

Black

Material Type

FFKM

FFKM

Hardness: (oIRHD)

D1415

77

D2240

Tensile Strength MPa (PSI)

D412

14.7 (2,120)

Elongation at Break

D412

165%

Compression Set

72 hrs. @ 200° C (392 ° F)

D395

20%

Min Operating Temp (lower spikes)

-15 ° C ( 5° F)

Max Operating Temp (higher spikes)

320 ° C ( 608° F)

CHEMICAL RESISTANCE

CHEMICAL

RATING

Inorganic acid

A

Organic acid

A

Alkalis

A

Amines (RT)

A

Hot amines (>70° C)

C*

Water / Steam

A

Ketons

A

Esters

A

Ethers

A

Adelhydes

A

Alcohols

A

Hydro carbons

A

Sour gas

A

Lubricants

A

Fluorinated fluids

C
TESTING RESULTS of MARKEZ® Z1028 UNDER VARIOUS CONDITIONS
*Markez Z1028 provides excellent chemical compatibility with most chemicals, including Amines below 70° C. For hot amines over 70o C, use Markez Z1352 compound.
| | |
| --- | --- |
| RATING SYMBOL | VOLUME SWELLING |
| A | <10% |
| B | 10-30% |
| C | 30-50% |
| D | >50% |
Markez Z1028 shows good compatibility with hot acids with minor physical property changes.
ACIDS

ALKALINE AND AMINES

| | |
| --- | --- |
| HCL 37% | 80° C for 70 hrs. |
| Tensile strength change, % | -4.0 |
| Elongation change, % | -15.0 |
| Hardness, Shore A | -1.0 |
| Volume change, % | 1.6 |




| | |
| --- | --- |
| KOH, 50% | 125° C for 168 hrs. |
| Tensile strength change, % | -10.0 |
| Elongation change, % | -15.0 |
| Hardness, Shore A | -2.0 |
| Volume change, % | 0.4 |




| | |
| --- | --- |
| HF 49% | 80° C for 70 hrs. |
| Tensile strength change, % | 5 |
| Elongation change, % | -23 |
| Hardness, Shore A | 0 |
| Volume change, % | 0.3 |




| | |
| --- | --- |
| N-methyl-diethanolamine (MDEA) | 60° C for 336 hrs. |
| Tensile strength change, % | |
| Elongation change, % | |
| Hardness, Shore A | |
| Volume change, % | |




| | |
| --- | --- |
| Nitric acid 65% | 80° C for 70 hrs. |
| Tensile strength change, % | -30 |
| Elongation change, % | 5 |
| Hardness, Shore A | -10 |
| Volume change, % | 10 |




| | |
| --- | --- |
| NH, 28% | 100° C for 336 hrs. |
| Tensile strength change, % | -15 |
| Elongation change, % | -18 |
| Hardness, Shore A | -7 |
| Volume change, % | 15 |




| | |
| --- | --- |
| Glacial acetic acid | 80° C for 70 hrs. |
| Tensile strength change, % | -35 |
| Elongation change, % | -3 |
| Hardness, Shore A | -10 |
| Volume change, % | 7 |




| | |
| --- | --- |
| Ethylene diamine | 60° C for 336 hrs. |
| Tensile strength change, % | -10 |
| Elongation change, % | -13 |
| Hardness, Shore A | -8 |
| Volume change, % | 20 |
| Volume change, %, (23° C for 504 hrs.) | 1.8 |

WATER AND STEAM

AEROSPACE FLUIDS

| | |
| --- | --- |
| Water | 220° C for 168 hrs. |
| Tensile strength change, % | -12.0 |
| Elongation change, % | 1.0 |
| Hardness, Shore A | -1.0 |
| Volume change, % | 2.0 |




| | |
| --- | --- |
| Fuel B | 23° C for 70 hrs. |
| Tensile strength change, % | 4.0 |
| Elongation change, % | -2.0 |
| Hardness, Shore A | 1.0 |
| Volume change, % | 0.2 |




| | |
| --- | --- |
| Steam | 220° C for 168 hrs. |
| Tensile strength change, % | -9.0 |
| Elongation change, % | 5.0 |
| Hardness, Shore A | -2.0 |
| Volume change, % | 2.2 |




| | |
| --- | --- |
| Skydrol LD4 | 125° C for 70 hrs. |
| Tensile strength change, % | -19.0 |
| Elongation change, % | 14.0 |
| Hardness, Shore A | -4.0 |
| Volume change, % | 4.6 |




| | |
| --- | --- |
| Reference Oil 300 | 175° C for 720 hrs. |
| Tensile strength change, % | -9.0 |
| Elongation change, % | 6.0 |
| Hardness, Shore A | -2.0 |
| Volume change, % | 0.6 |

The peroxide curing system used to cross-link the Markez Z1028 compound gives it superior resistance to hot water and steam below 500° F.

ELECTRICAL PROPERTIES

Dielectric constant and loss factor at 50 Hz frequency Volume and surface resistivity measured applying 100 V direct tension

Dielectrical Constant

∈′

3.5

Loss Factor

tan (δ)

0.03

Surface resistivity

Rs (Ω)

5 x 10^16

Volume resistivity

Rv (Ω cm)

6.1 x 10^16




GAS PERMEATION RATE

Permeation rate at 30° C (cm3 (STP)-mm/m2-atm-d)

Nitrogen

250

Oxygen

450

Helium

5400




| | | |
| --- | --- | --- |
| COMPRESSION SET, % | ASTM REQUIREMENT | TYPICAL VALUE |
| 70 hrs. @ 200° C | 40 | 20 |
| 70 hrs. @ 230° C | 40 | 24 |
| 336 hrs. @ 230° C | 55 | 41 |