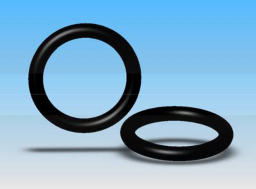 FDA COMPLIANT COMPOUND
Markez Z1409 is a medium temperature compound with extensive chemical compatibility suitable for the food industry and pharmaceutical applications.
FEATURES AND BENEFITS

Excellent chemical compatibility.
FDA compliant.
High temperature resistance.
Suitable for Steam-In-Place (SIP) Cleaning.
Suitable for Ozonated Deionized Water.

APPLICATIONS

Acetic acid
Acetone
Citric Acid
Hydrogen peroxide
Isopropyl alcohol
Methyl ethyl ketone
Mineral oil
NaOH
Nitric acid
Sodium hypo Chlorite
Soybean oil
Steam
Toluene
Xylene
TYPICAL PHYSICAL PROPERTIES
PROPERTIES

ASTM

VALUE

Color

Black

Material Type

FFKM

Hardness: (oIRHD)

D1415

D2240

75

Tensile Strength MPa (PSI)

D412

17.5 (2,520)

Elongation at Break

D412

140%

Compression Set

72 hrs. @ 200° C (392 ° F)

D395

17%

Minimum Operating Temperature

-15° C ( 5° F)

Maximum Operating Temperature

230° C (450° F)
This information is to the best of our knowledge accurate and reliable. However, Marco Rubber makes no warranty, expressed or implied, that parts manufactured from this material will perform satisfactorily in the customer's application. It's the customer's responsibility to evaluate parts prior to use.
Markez® is a Registered Trade name of Marco Rubber.